Anyone and everyone with an interest in the White House Conference on Hunger, Nutrition, and Health can convene a Good Food Independent Dialogue. Dialogues give all participants an opportunity to contribute to the design of the national strategy to end hunger and reduce diet-related diseases and the disparities surrounding them and to explore how they can work together to make the transformations in the coming years.
These Local Dialogues present a timely opportunity for individuals with lived experiences of hunger and diet related disease, stakeholders, leaders working at the grassroots level , and communities of concern to raise your voices! Tell your stories! Influence and inform the future of health care and help end hunger in America. Host a Dialogue today! We need your voices!" – Ambassador Ertharin Cousin
If you are interested in becoming a Local Dialogue Convenor, the first steps are to:
Familiarize yourself with the relevant roles: Dialogue Convenor, Dialogue Curator, Dialogue Facilitator and Dialogue Participant.
Explore existing Dialogues to learn about the other Dialogues taking place.
When you are ready to start organizing your Dialogue, be sure to familiarise yourself with the available guidance.
Consider who you want to engage to be your Curator and Facilitators as well as who you want to include amongst your Participants.
Register on this platform by clicking here so you can announce your Dialogue publicly.
After your Dialogue event, complete the Official Feedback Form so your Dialogue outcomes contribute to the White House Conference on Hunger, Nutrition, and Health!
Key roles
Each role comes with a set of responsibilities that include a number of defined tasks. In practice, Dialogues can be organized differently, e.g. by combining or splitting responsibilities and tasks. However, it is suggested that no responsibility or task is overlooked or omitted in order to ensure that participants derive maximum value from each Dialogue.
A Toolkit for Convenors of Good Food Local Dialogues
The Good Food Local Dialogues are critical to the Conference engagement process and offer a purposeful and organized forum for stakeholders to come together to share evidence, experiences and new ideas to transform the food and physical activity environments in the United States.
The Dialogues use a standardized approach for convening, curating and facilitating structured conversations among groups with different perspectives to develop food policies to better address the challenges we face today.
This Toolkit is written for Convenors of Good Food Local Dialogues. Our intention is that it will help Convenors to bring together stakeholder groups as they explore, debate and shape pathways to a healthier and hunger free America for all.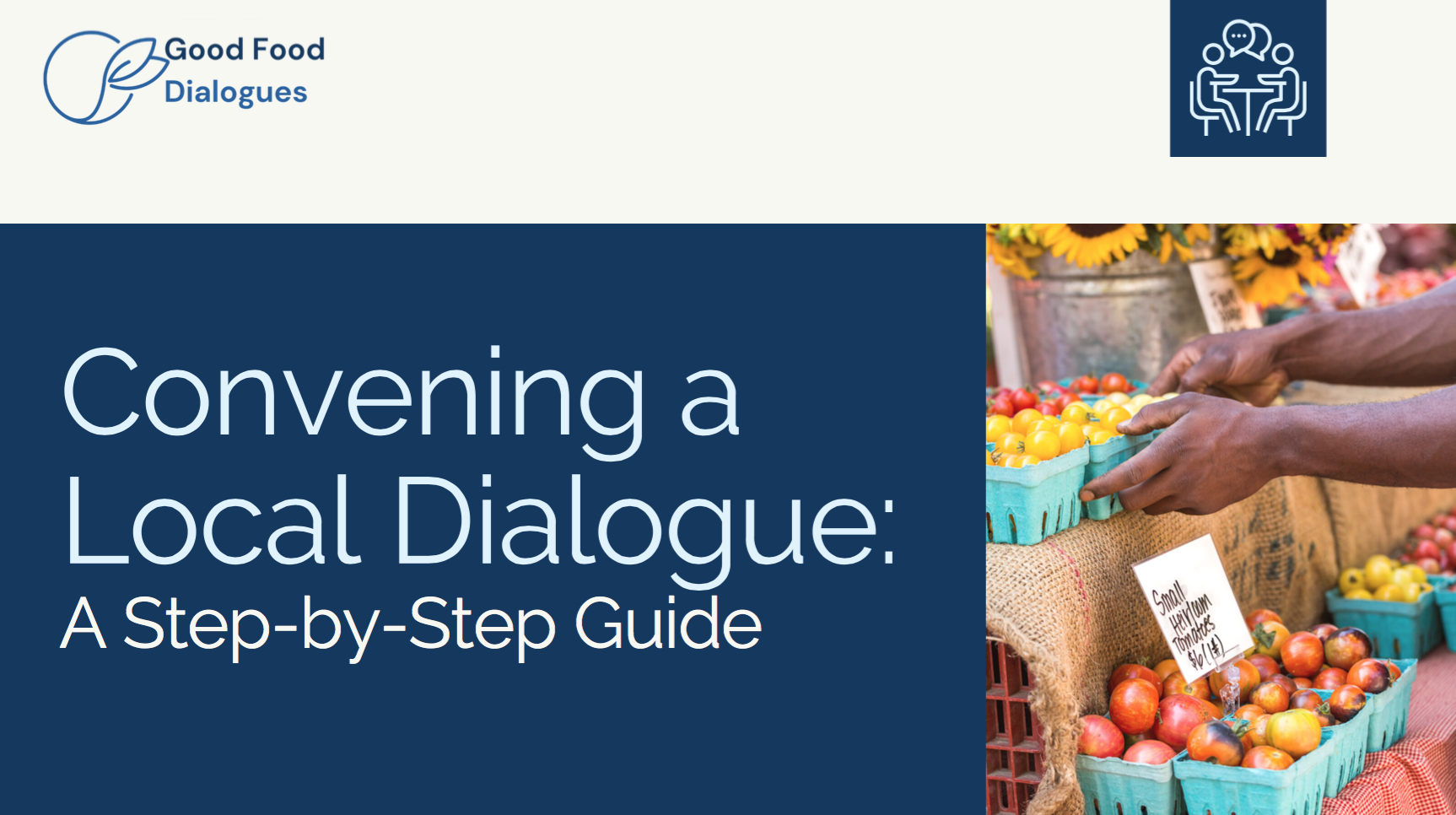 The Step-by-Step guide is a great introduction to the Good Food Dialogues process. It is ideal for sharing with potential Convenors and advocating for greater involvement in the process.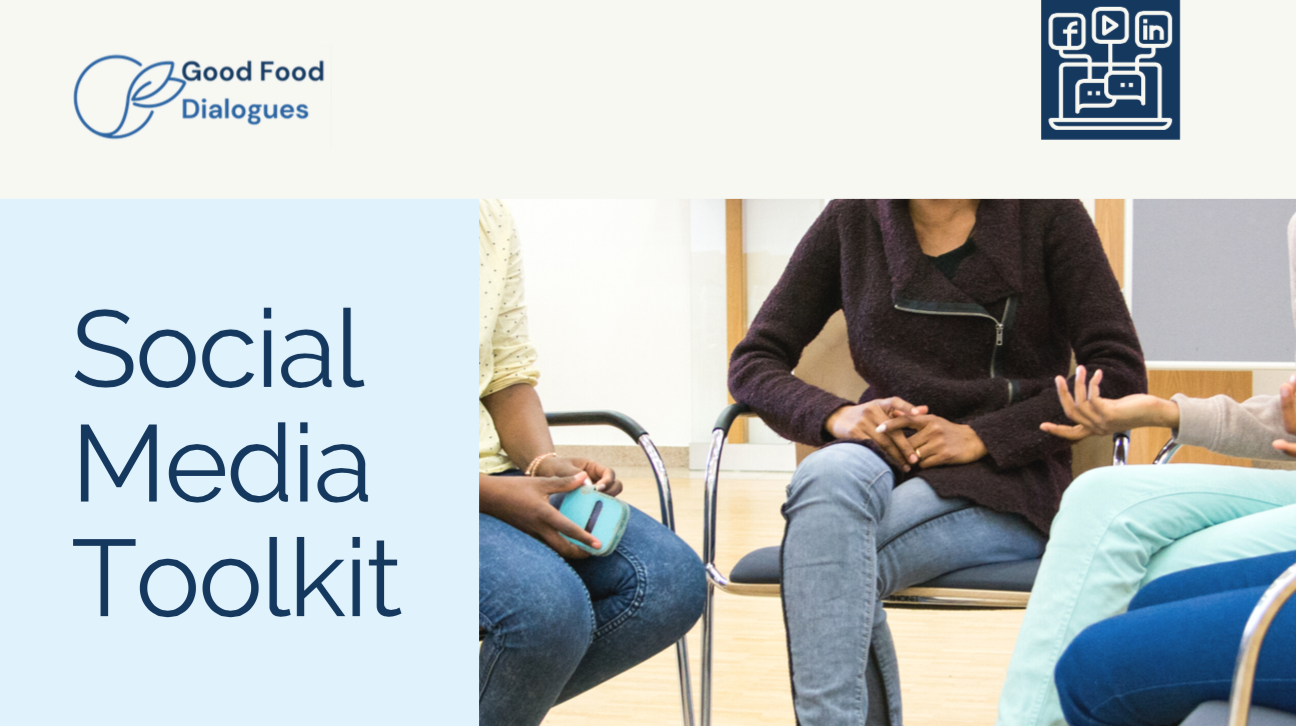 The Social Media Toolkit is a helpful resource to find out how to maximize your impact by communicating your efforts publicly. The Toolkit includes relevant hashtags and accounts to use as well as sample posts.