Convened by
Food Systems for the Future and S2G Ventures
Curator
Food Systems for the Future
Registration Status
Registration is open
Registration Deadline:
Please review the details below for registration information if available or contact the Convenor if you would like to attend.
Geographical focus
National
Description
As we move beyond the September White House Conference on Hunger, Nutrition, and Health we are focusing our efforts on acknowledging and exploring the developing private sector initiatives that prioritize innovative ways to provide nutrition, food, and wellness for all people.
We hope to see you Wednesday, October 26th from 12-1 PM CST, for a virtual discussion, with our amazing co-hosts and panelists, on the role of private sector innovation in realizing food, nutrition, and health equity!
Food policy advocates and experts, food and/or agriculture business owners, and those with lived experiences are all welcome to attend!
We will be streaming the conversation to our social media platforms so tune in on LinkedIn or Twitter right from your device!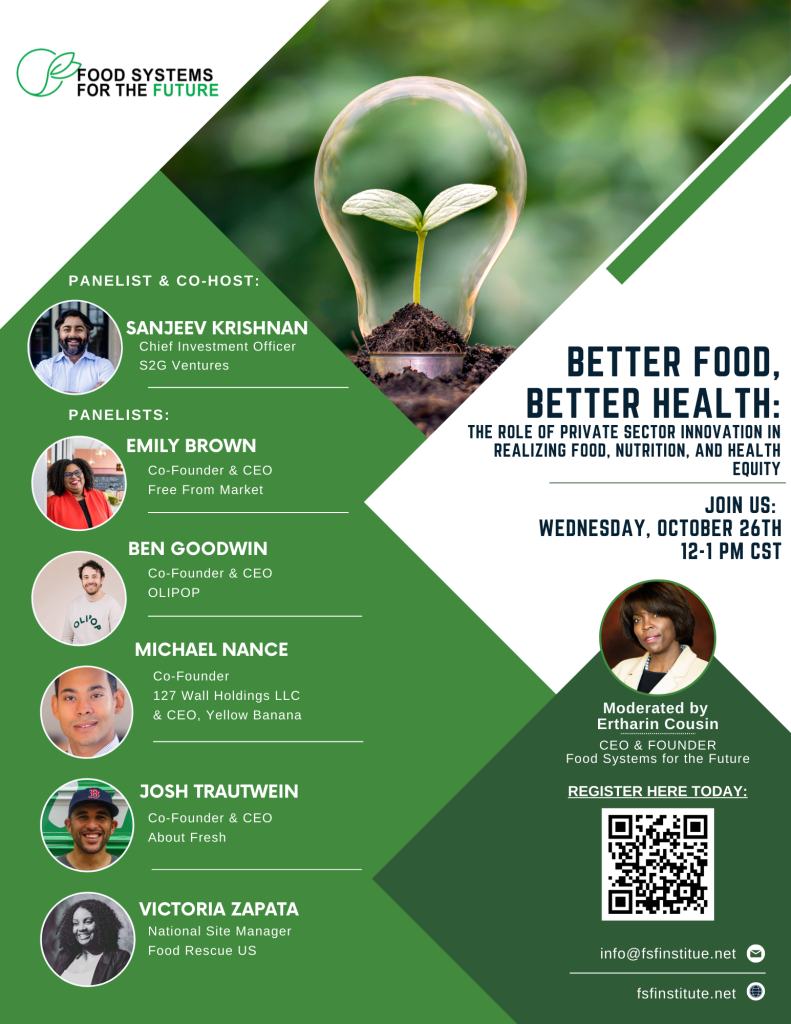 Image credit: Food Systems for the Future