Convened by
Camper K, Farm Plug; Candace Clark, Farm Flug;
Curator
"Activity as Activism" hosted by Farm Plug & Associates
Registration Status
Registration is open
Registration Deadline:
Please review the details below for registration information if available or contact the Convenor if you would like to attend.
Description
The dialogue 'Activity as Activism' centers the importance of engagement with the physical environment, including green spaces and waterways. The incorporation of green spaces such as parks, community gardens, clean and safe waterways, can have positive impacts on Black and Brown communities and create opportunities for safe activities and physical movement. These green spaces should not only provide a secure and enriching area for communities but also they should also be free of toxins and the environmental harms that often plague Black and Brown communities.
Some of the issues identified are barriers to outdoor engagement within Black and Brown communities. Some of those barriers include, polluted waterways or poor environmental quality, segmentation through physical infrastructure, historical narratives that limit engagement, and other socioeconomic barriers such as financial burden and access to transportation.
We utilize processes familiar within Black communities, similar to informal conversation. There is a moderator, someone who ensures fair engagement and supplies questions and connecting comments, but the moderator allows for more causal and authentic exchanges between participants. This informal structure allows for more engagement from individuals from all sectors of society.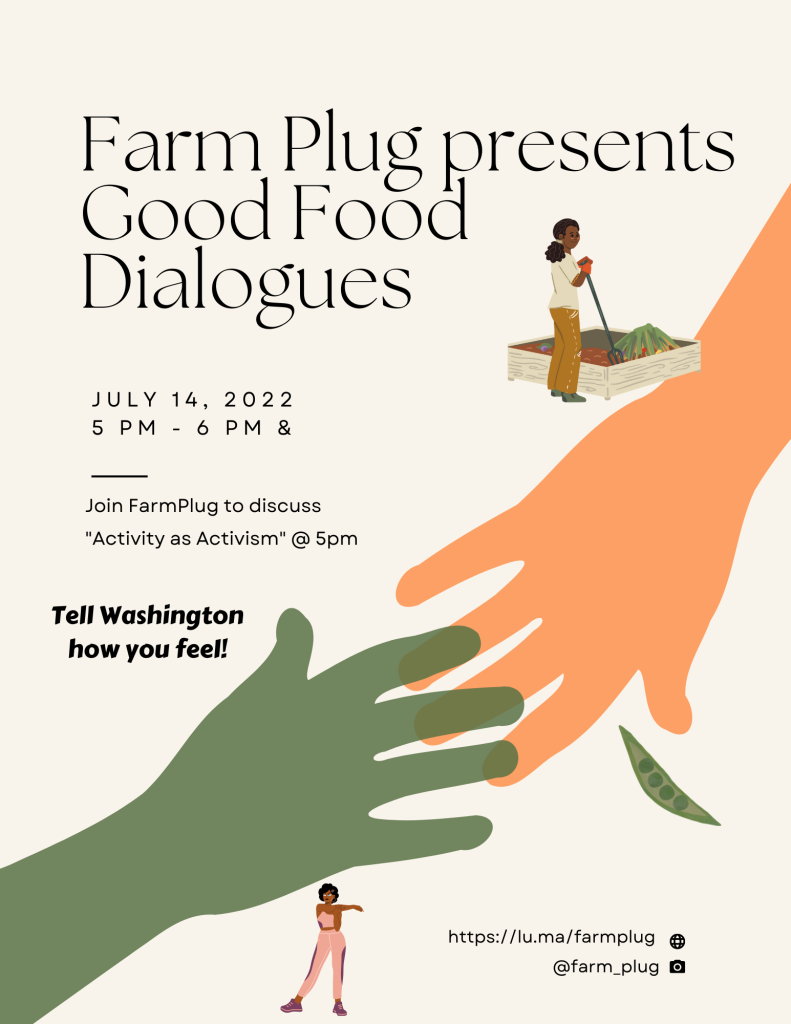 Image credit: Camper K, Farm Plug