Convened by
Angelina Polselli (Event Planner at Manny's Civic Event Space, unBox Co-Lead) and Charlie Hoffs (Stanford student, unBox Co-Lead)
City
San Francisco, CA, USA
Curator
unBox (www.unboxproject.org)
Registration Status
Registration is open
Registration Deadline:
Please review the details below for registration information if available or contact the Convenor if you would like to attend.
Description
We are bringing together our unBox community of young people and mentors – and all eager members of the public who aren't unBox members (yet!) – to envision a more just, sustainable, healthy, delicious US food system. Our unBox community brings diverse experiential insight and expertise to the issue of US food security and justice: from research to policy advocacy to social entrepreneurship to direct service to activism. Leveraging our collective insight, we will brainstorm challenges and opportunities for transformative change, and develop a proposed policy action plan to enact it. Youth voices will be centered, but all ages are welcome to come and contribute! Register here! https://bit.ly/fed-up-2022
Acknowledgement
We are grateful to Isabelle Foster, our unBox Co-Lead, for helping envision this dialogue, and to Food Systems for the Future for helping support our event and providing an incredible outreach platform.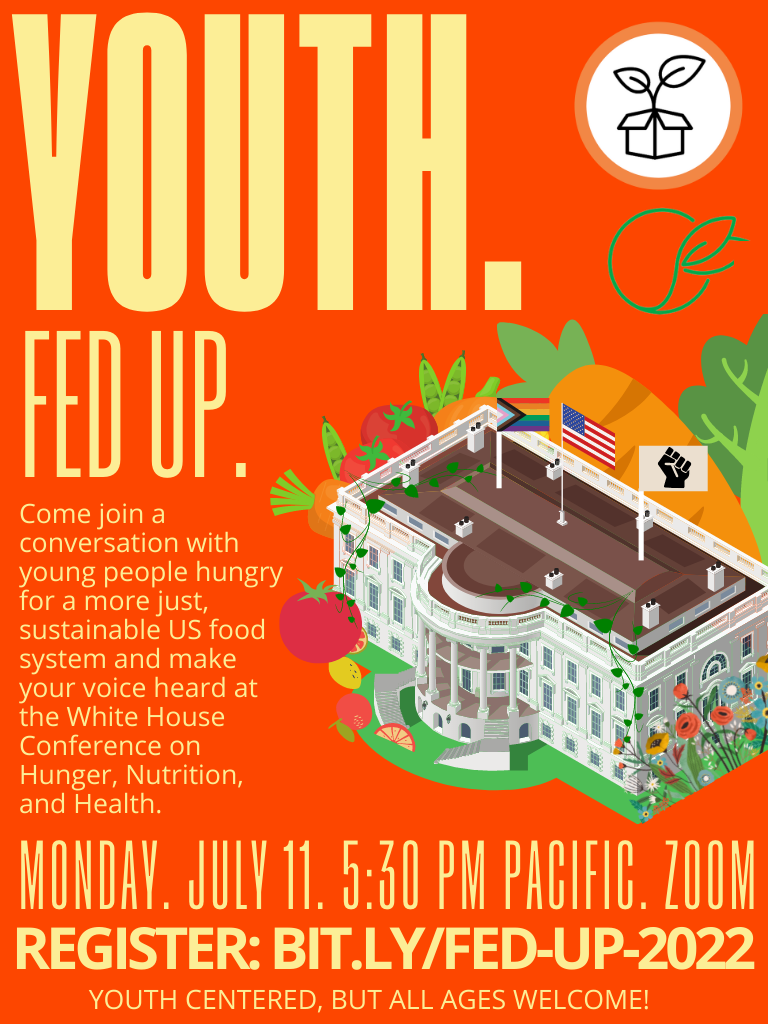 Image credit: Image created using Canva